Dining Bench Style for Comfortable and Luxurious Seating
Dining benches are mainly preferred for the utility of storing dining essentials at one place. In the dining bench having storage, there're cabinets you may use for storing extra cutlery, mats, and napkins. Not just restricted to dining room, you may place the dining benches in your verandah and even kitchen for evening tea or snacks.
Generally, wood dining bench being sturdy and durable looks very good with all types of dining table because of the universal style and look. Furthermore, for the people who want back support when sitting, you may explore different designs of the dining bench with the backrest & relax comfortably when having your meals.
Rustic Setting
The rustic style of dining set includes two dining benches with impressive looks and elegant. Minimal style & warm tones of woodwork look very inviting. These benches include rectangular wooden legs that are joined by the stretched and styled wooden top. These benches do not bear upholstery and evoke the rustic and natural look.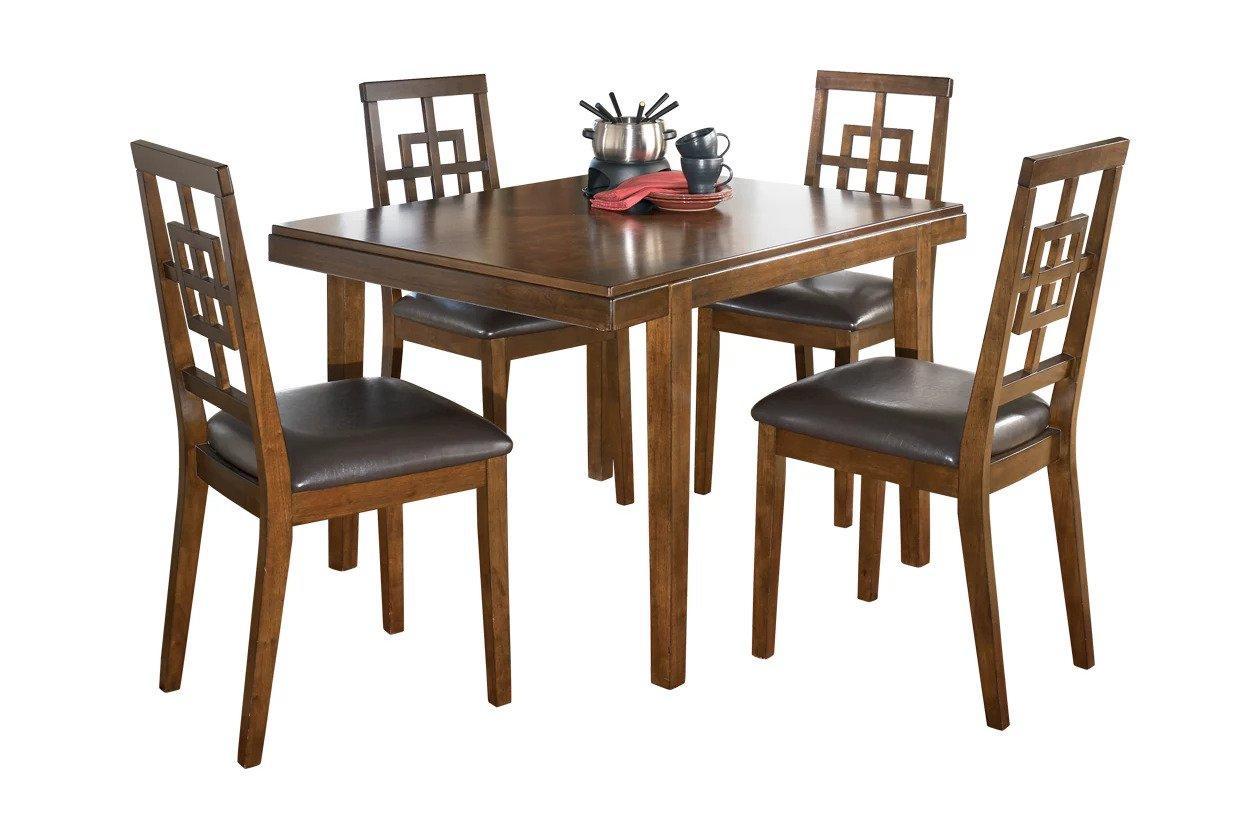 Full Length Benches
The full length benches (same length as a normal table) work best with the pedestal tables. They are easily tucked under table and save space. They also work with the leg tables too —only remember the legs can get in a way while people are sitting.
Live Edge Bench
Natural Edge or Live Edge benches are unusual design, which includes the natural edges of the wood in a design. This design makes use of gnarled & salvaged wood, unlike the conventional woodwork. This design appears raw and flaunts rich wooden texture. Sleek modern table with the bench design will sure draw attention. Dark metal bench legs will accentuate warm tones of its woodwork on live edge designs for your dining table.
Quite entertaining
Dining benches do not always need to look very casual. While paired with right accents, they are designed to look classy and sophisticated, and the beautifully composed room vouches for this. Cleaned lined and contemporary style dining bench is perfectly paired with the matching dining table with stylish back chairs and maximizing your seating space.